Phew
Finally we have unwrapped everything. All the panels. All the fabric. All the yarn. It is all unwrapped and it's all on the shelves.
Today I am going to talk about the yarn. The shelves are bursting forth and here is just a little bit about their bounty.
We are very excited to have several new ranges of yarn instore and their names just conjure up warm autumn evenings beside the fire. Crofter, Blossom, Spirit, Head over Heels and Squishy to name but a few.
The Hayfield blossom range is designed for babies and girls and is super soft to the touch. It comes in a range of colours and knits up so easily. But what stands this yarn apart from the others this autumn is the simple way it knits itself into a delicate pattern of graduated stripes and fine baby blossoms, hence the name. It is really intarsia without all the hassle.
The range of patterns that comes with the range are fab and include hats, matinee jackets, romper suits and jumpers. Blossom comes in both double knit and chunky so the range of items that you can knit is endless.
Head over heels is our specialist sock knitting yarn and has arrived just in time for our sock knitting course. We have 3 different colours so there is bound to be a colour to keep all the toes in your family warm this winter. Anyone else say Christmas socks for stocking fillers this year?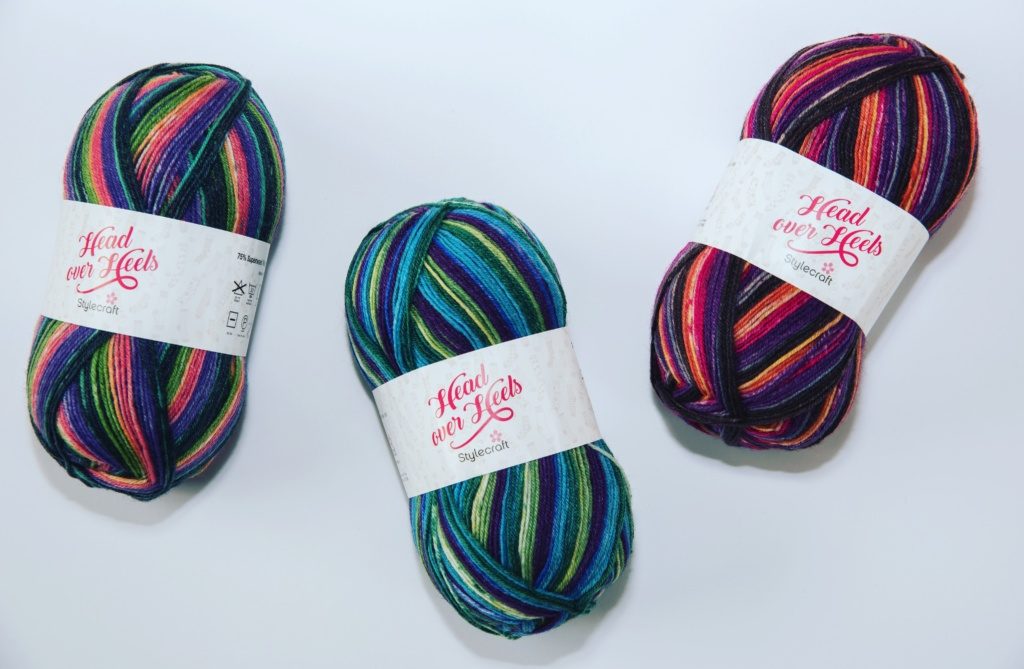 Sirdar have launched No1 this year and it is their all purpose double knitting yarn. It simply is a beautiful soft double knitting yarn. The yarn can be knitted up into any garment you have a pattern for and they have a myriad of colours available. In Elizabeth Rose NI, we have chosen their blue and berry ranges to tie in with this the season of mists and mellow fruitfulness.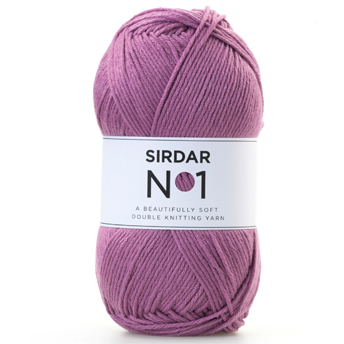 Stylecraft also have launched 3 new colours for the autumn winter season and their names Lapis, Lincoln and Blush just conjure up a crisp walk on a clear day making cheeks pink to me. But then I am an old romantic.
Another new range in is the Sirdar Tundra, a super chunky yarn that is an 80/20 mix of acrylic and alpaca. I have never seen a cold alpaca so I can only imagine how warm this yarn would be and as it is super chunky it will knit up super quick. The colours in this range are very warm but muted natural colours; perfect for this time of year.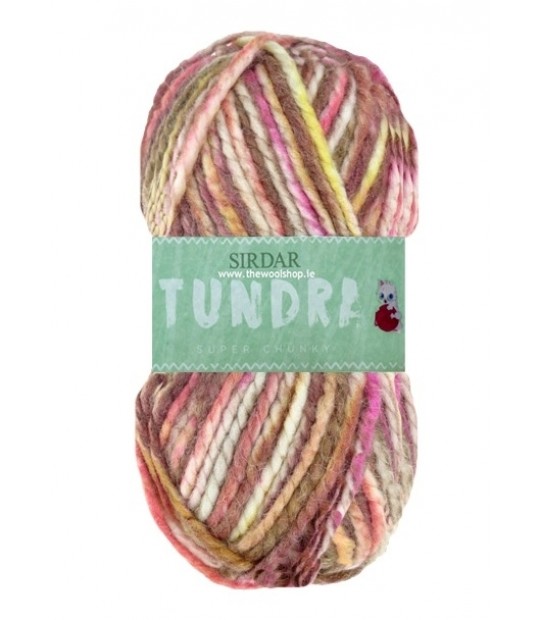 Hayfield have also launched a range called Spirit; a beautiful naturally coloured range all in double knitting and like the Tundra range is muted autumnal colours and knits into beautiful variegated stripes. Subtle but effective.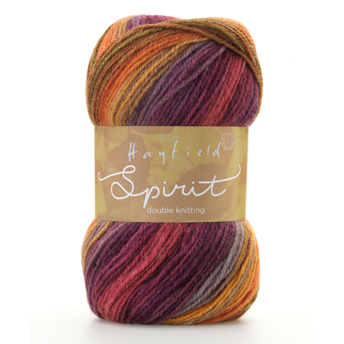 Last but not least there is my favourite named range of wool ever – Squishy! Just sounds so cuddly doesn't it? This is the latest range from the Sirdar Snuggly selection and is a chenille based white yarn with different colour prints. Even in ball form it lives up to it's name and I cannot leave it alone.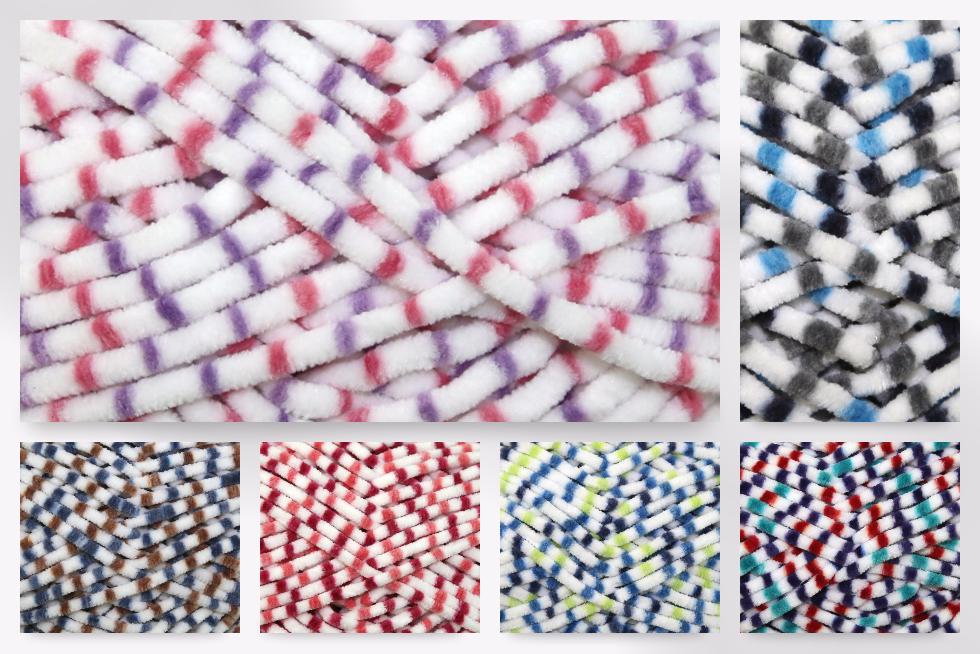 So that is just some of what we have on offer, so why not call in and see what takes your fancy. I am away to fill up my yarn stash and plan what I am doing while the nights draw in.
Sx