Sew Saturday 2018
As Autumn vibes are in the air and the evenings are on the turn, we start to think of coming in from the garden and settling back down to our sewing machines.
To get us back in the sewing vibe, we are going to hold a party to celebrate Sew Saturday. Everyone loves a party!
We have been involved in a couple of Sew Saturdays before but if you haven't heard of it – its a campaign organised by SEW magazine in which lots of bricks and mortar shops sign up to celebrate all things sewing and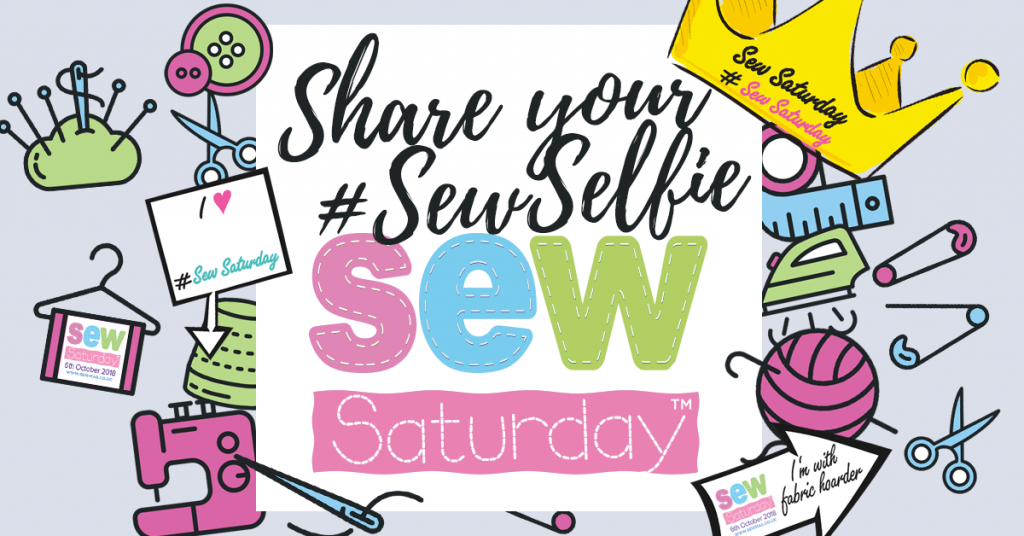 we are one of them.
I just wanted to share with you what we have going on during the day.
Come along anytime between 10am to 4pm. There is no need to book and admission is free!
Children's make and take workshop with Susan – bedroom bunting that is suitable for both boys and girls.

Find your next sewing project by browsing our ever growing range of fabrics and be inspired for you next project with myself on hand for patchwork advice and Angeline on hand for your dressmaking advice

Knitted Knockers Charity Sew – We will be having the sewing machines out and welcome you all to come a help sew comfort cushions and drainbags which are free to breast cancer patients – a very worthy cause.

Competition- guess the number of buttons in the jar to win a £25 ERNI gift voucher. Winner announced at 3pm

free sewing demonstrations with Angeline Murphy from. We are setting Angeline up against the clock and giving her 3 Sew Saturday challenges that we can take home a try ourselves .

– 11-11.30am sew pyjama bottoms in 30 minutes

12-12.30pm apply snaps to fabric

2.00pm-2.30pm sew a bag in 30 min
And don't forget that ARose Coffee shop will be open for all your refuelling needs – tea, coffee, cake and even lunches.
So come along on Saturday 6th October and make a day of it at Elizabeth Rose NI
Cx